Looking for a super comfortable sleep after a long busy day? Get this Queen Standard Airbed, it is a part of the Dura-Beam series of airbeds that are providing amazing durability for years of lasting comfort.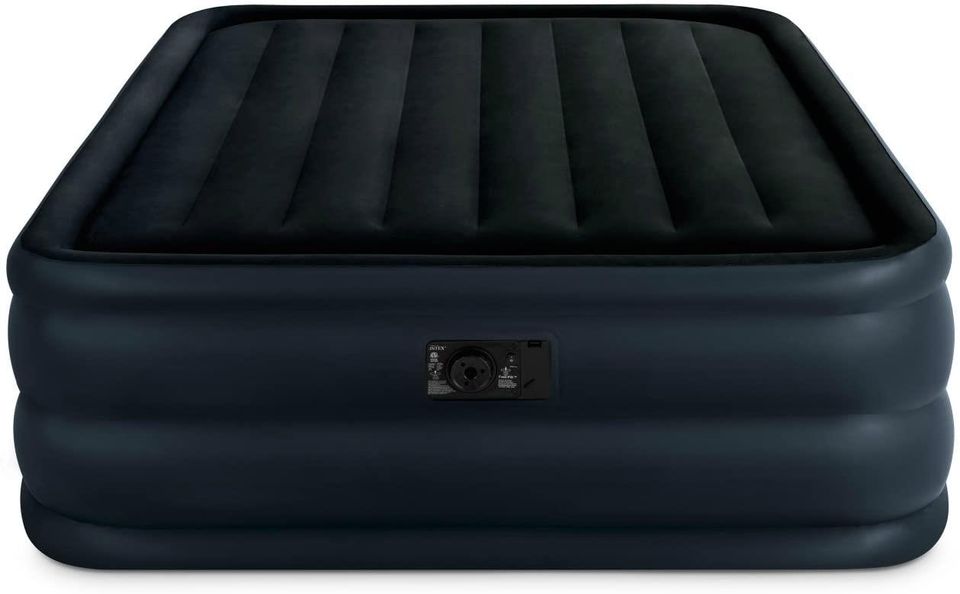 Enhanced Comfort and Support
The secret is in the Fiber-Tech beam construction, which is comprised of thousands of high-strength polyester fibres that provide enhanced comfort, stability and support.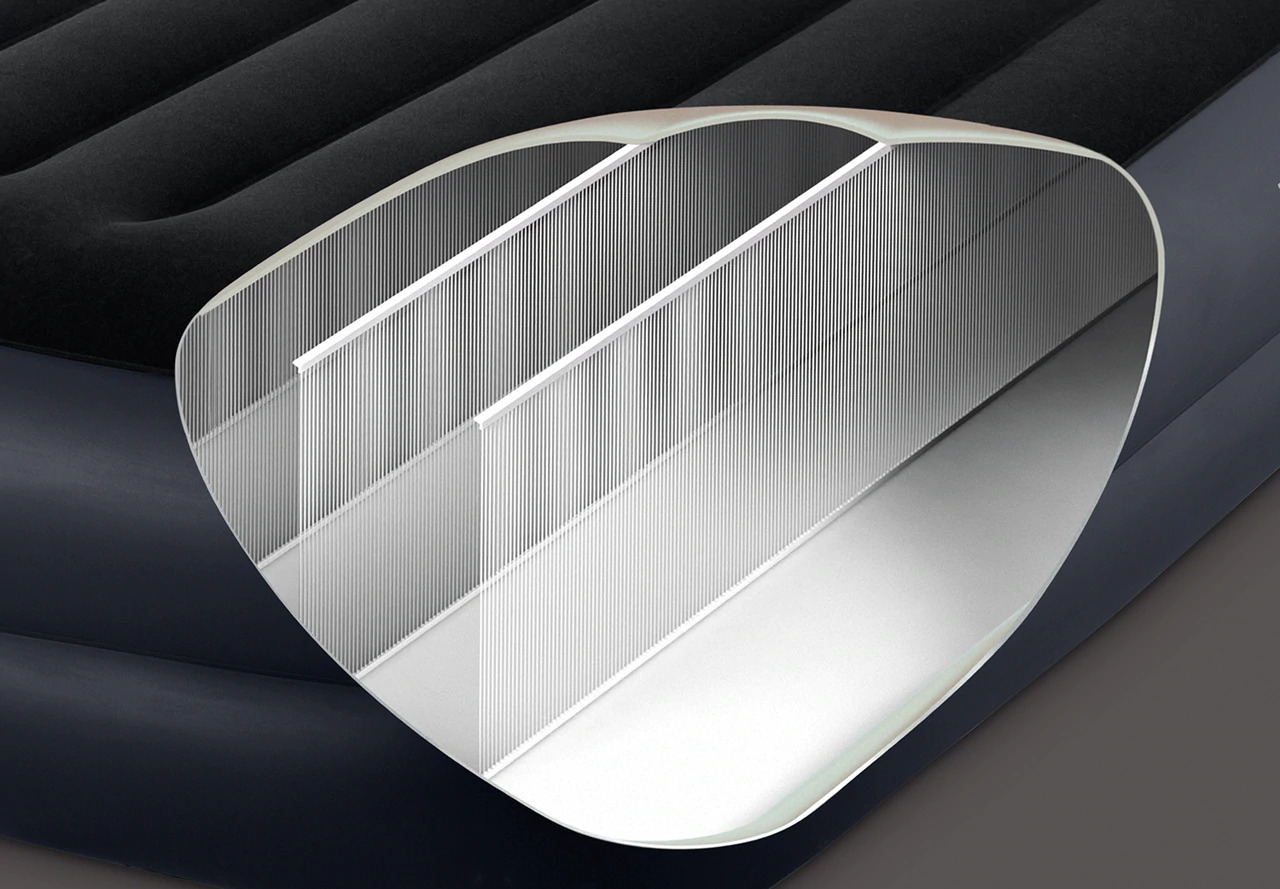 Soft to the touch, but Strong and Stable
Each bed is covered in plush flocking that is soft to the touch, and the horizontal air chambers provide added stability and support around the entire bed.
The mattress is also equipped with a quality-tested, 20.8-gauge waterproof flocked top with 15-gauge vinyl beams and 16-gauge sides and bottom for durability.
That's Just jargon to mean the Mattress is Strong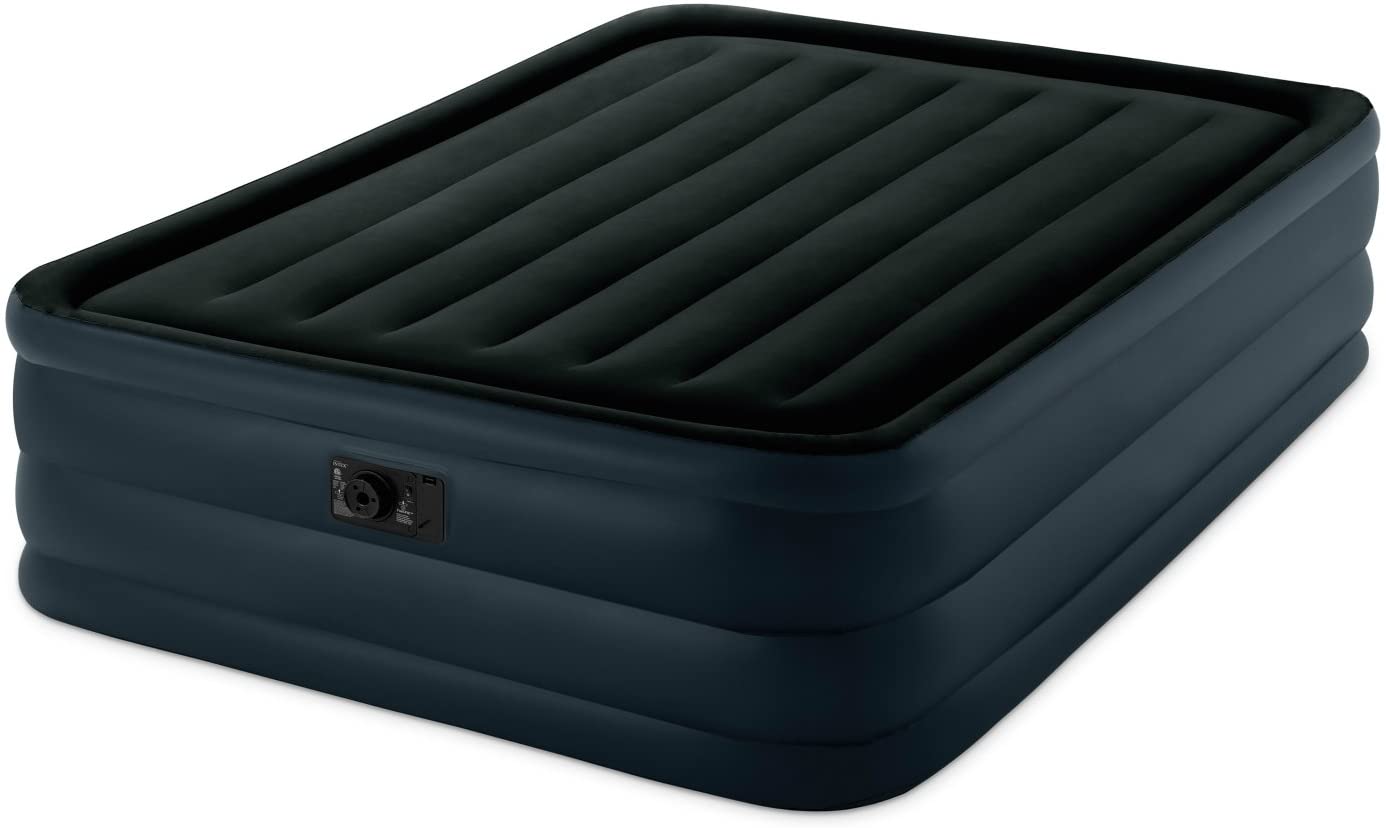 Built-In Pump
And best of all, the Comfort Plush mattress is remarkably easy to inflate thanks to the built-in, high-powered electric pump, which does its job in a mere 3-1/2 minutes.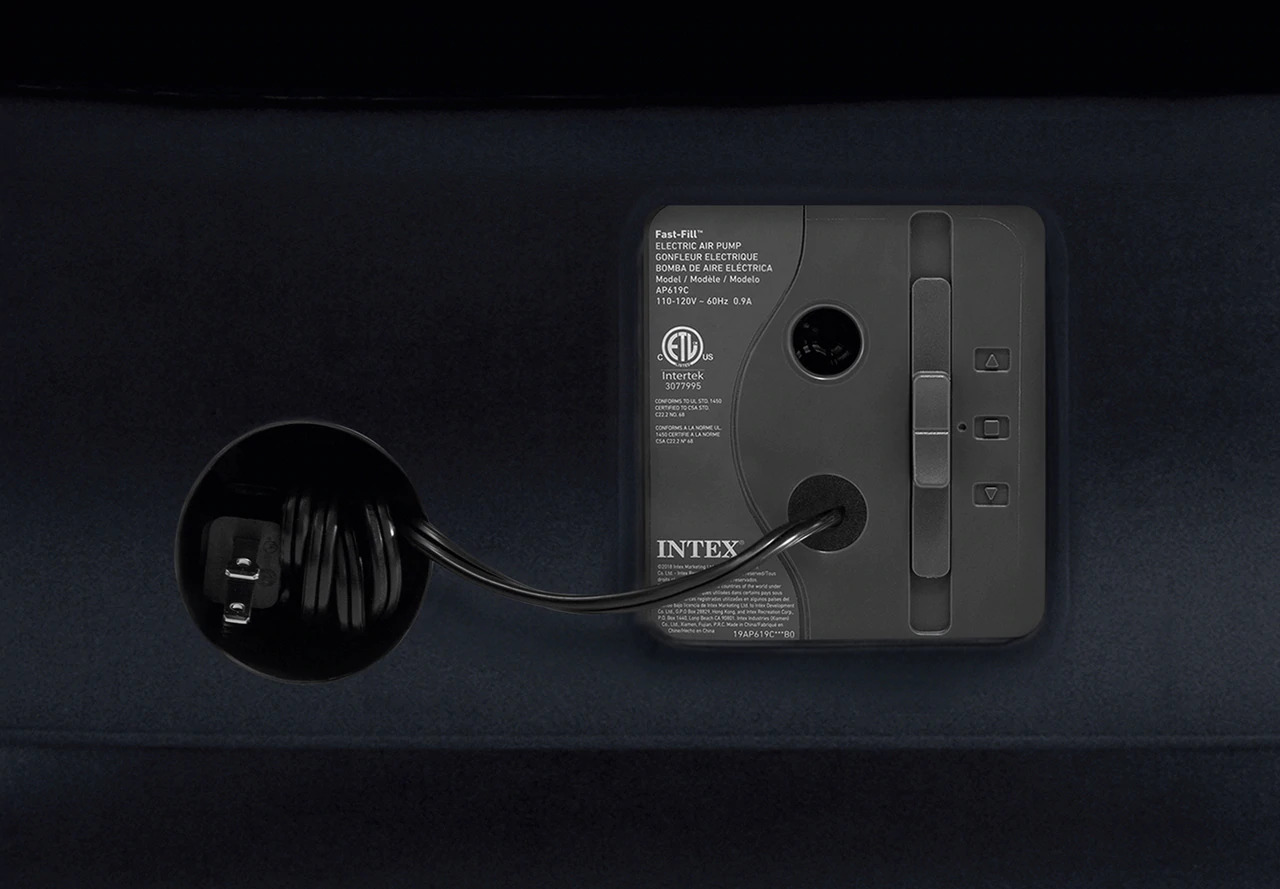 The Durabeam Advantage! Watch this:
What Makes It so Strong?
Intex's patented DuraBeam® construction replaces traditional vinyl beams with beams comprised of thousands of high strength spun polyester fibres.
These revolutionary, eco-friendly DuraBeam fibres are significantly stronger and lighter than traditional beams and they do not stretch over time under air pressure.
So they provide an amazingly comfortable and supportive sleeping surface with just the right amount of firmness.

The sense of loss of pressure when new is a result of the bed stretching but does not indicate it is defective. You just need to re-inflate the bed again until it fully settles, which usually takes 2-3 nights
If in the rarest case you're sure the mattress is leaking, just give us a call, or bring it to Our Shop. We'll handle the rest
No Extra Pillows Needed
There's no need to use extra pillows. The built-in pillow is designed to provide great support!
Your Sheets Won't Slide!
Indented sides keep your fitted sheets from slipping and a carry bag is included for easy storage and transport.