Food-Grade BPA Free material
The manual citrus juicer is made of high-quality aluminum alloy coating with a Food-Grade layer. ; you can choose the suitable one for your juice and made it easier for cleaning. NO METAL FLAKES!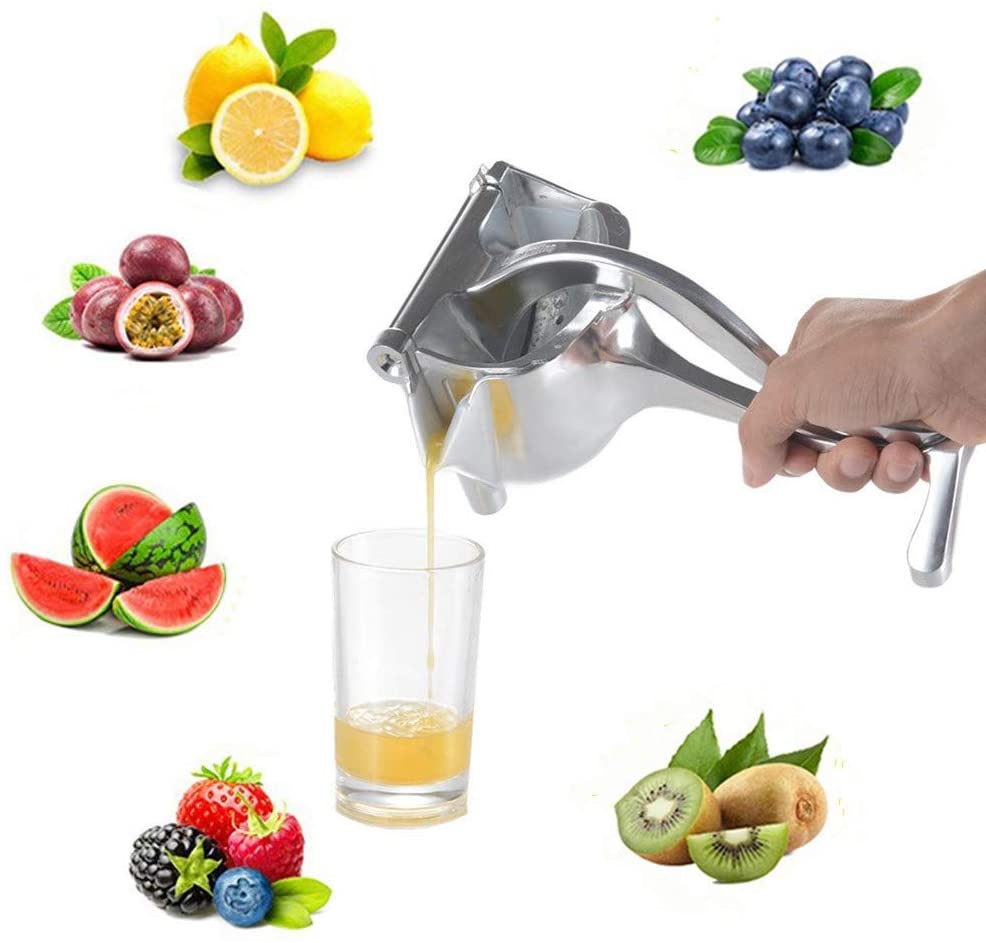 Multipurpose Manual Fruit Squeezer
This manual Juicer is not only a lemon squeezer, also suit for extract fruit juice, including citrus, orange, grapefruit, watermelon, limes, just any fruit you could think of. One glass of fresh fruit juice to get enough Vitamin C for your daily needs.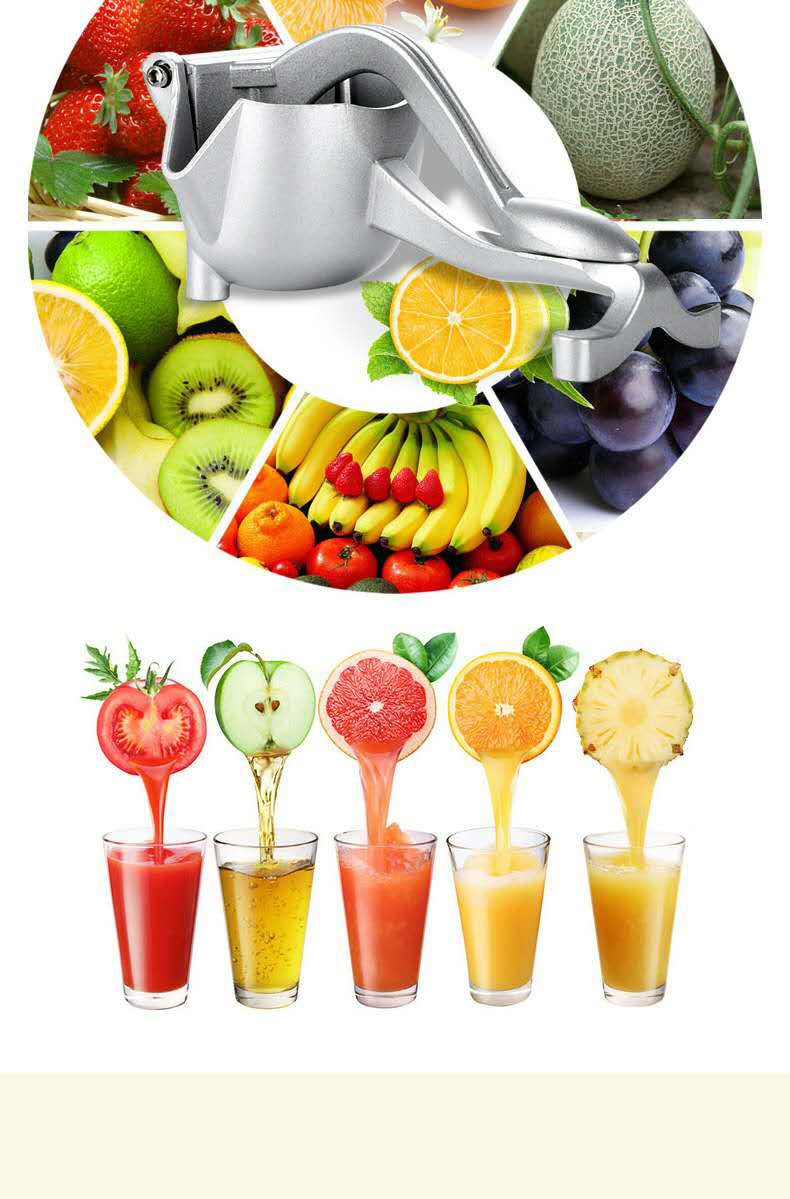 Ergonomic Handle Design
The heavy-duty metal body ensures that your hands never tire of exertion, and the bottom foot design ensures that the juicer can be simply and firmly put on the table, without slipping. An ergonomic manual juicer handle makes squeezing fruit easier and more thorough.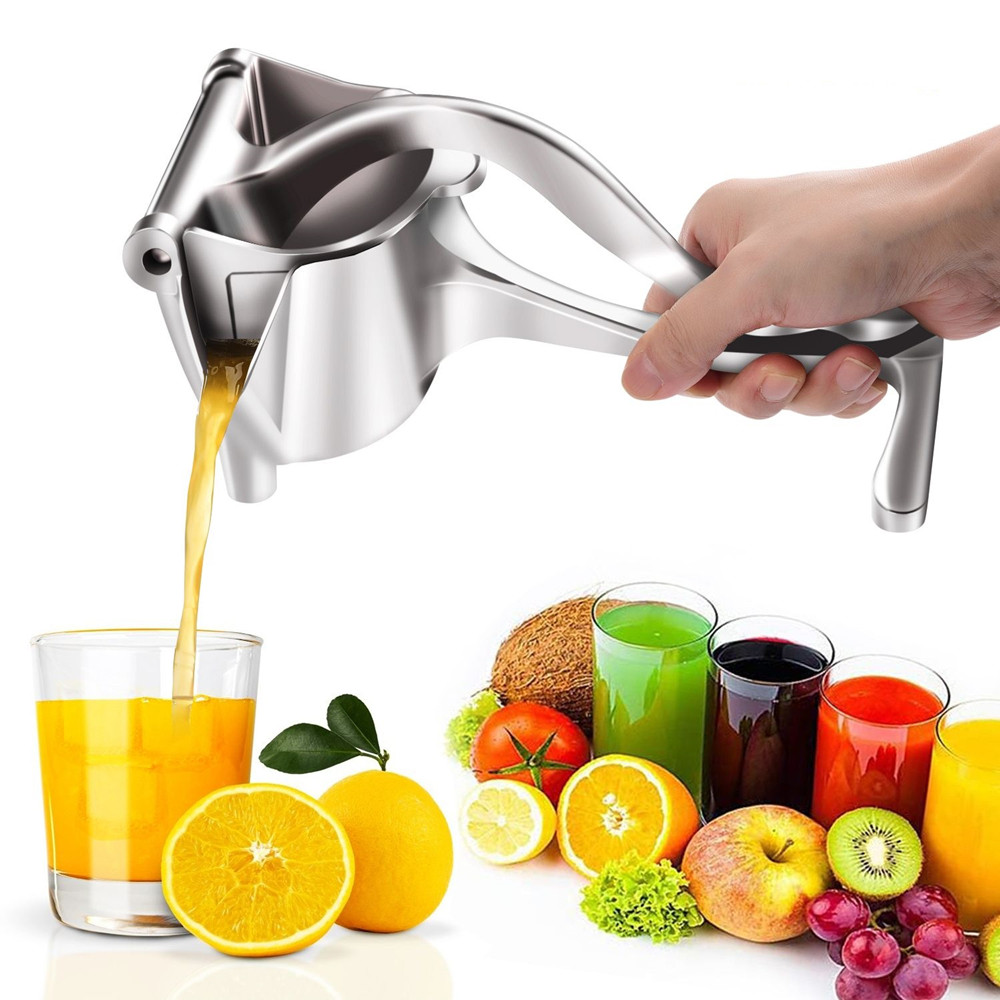 Simple to clean
The components of this fruit juice squeezer are easily detachable. Metal filter for catching seed when squeezing; as compared to other plastic filters, it is more robust and long-lasting. For extended usage, please rinse and dry after each use.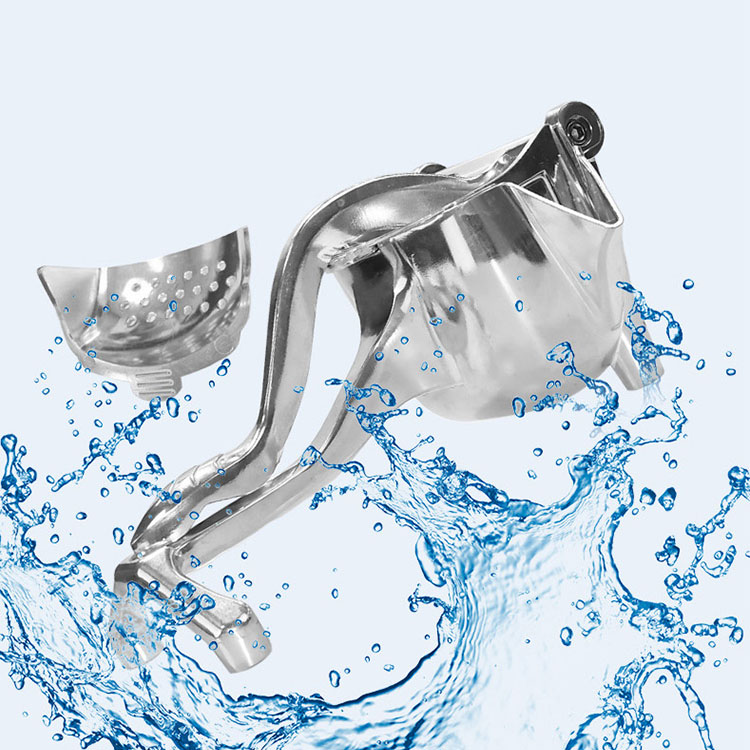 Simple to use 
Triangle guiding nozzle, anti-dripping, simple to use, and steady pouring. Quickly and easily make healthy and fresh juice It's very simple to prepare fresh orange juice for me.