Size
275 x 206 x 101mm, insert the universal cup holder directly into the side of the car seat to use it, beautiful and practical, it does not take up space in the car.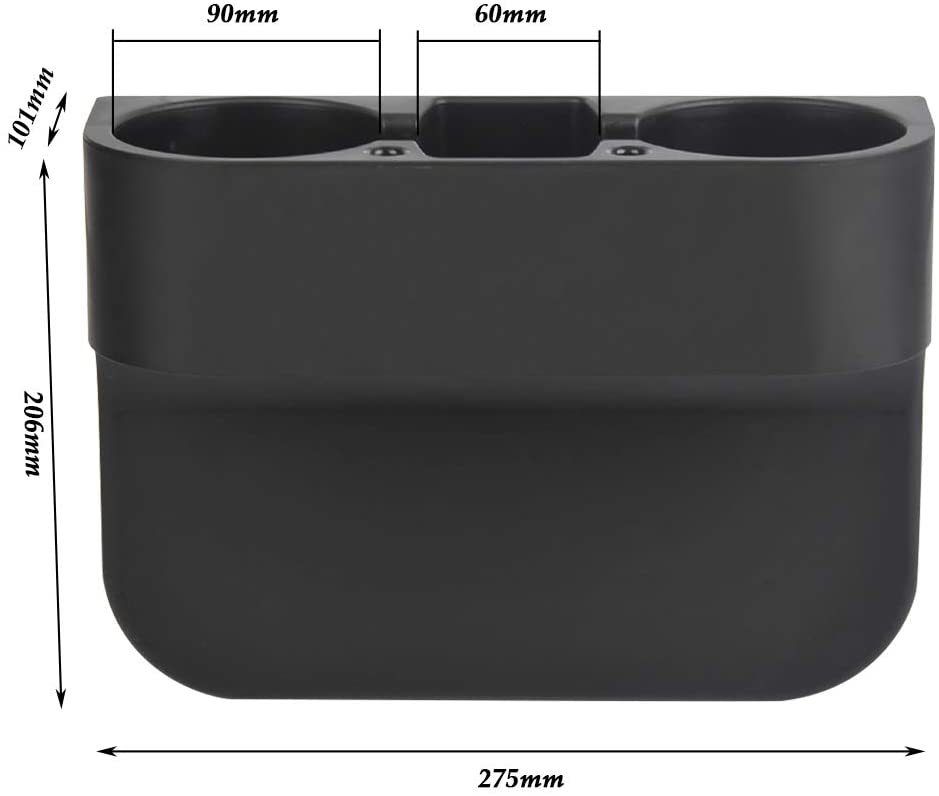 Durable Material
Made of high-quality PP plastic, sturdy and durable, high-temperature resistance, no need to worry about its deformation and cracking. It is easy to clean and can be used for a long time.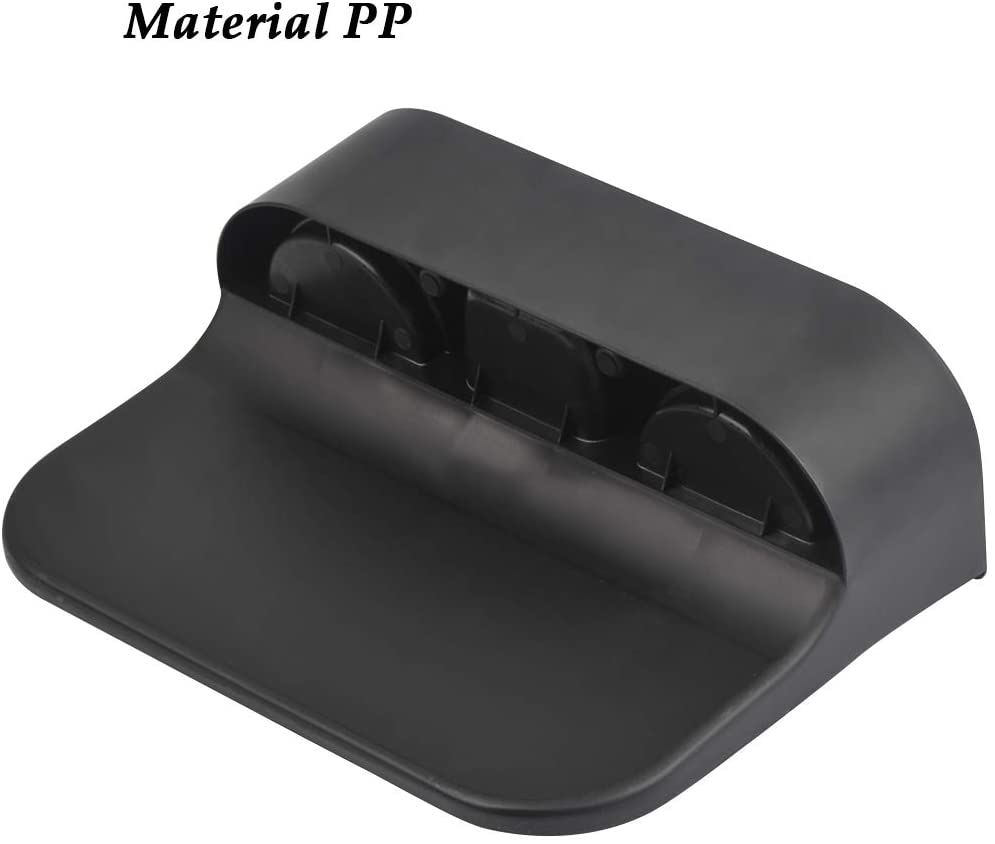 3 in 1 Auto Cup Holder
You will receive a multi-functional vehicle-mounted cup holder as well as two rubber rings, which are ideal for holding water bottles, beverages, coffee, smartphones, and other items.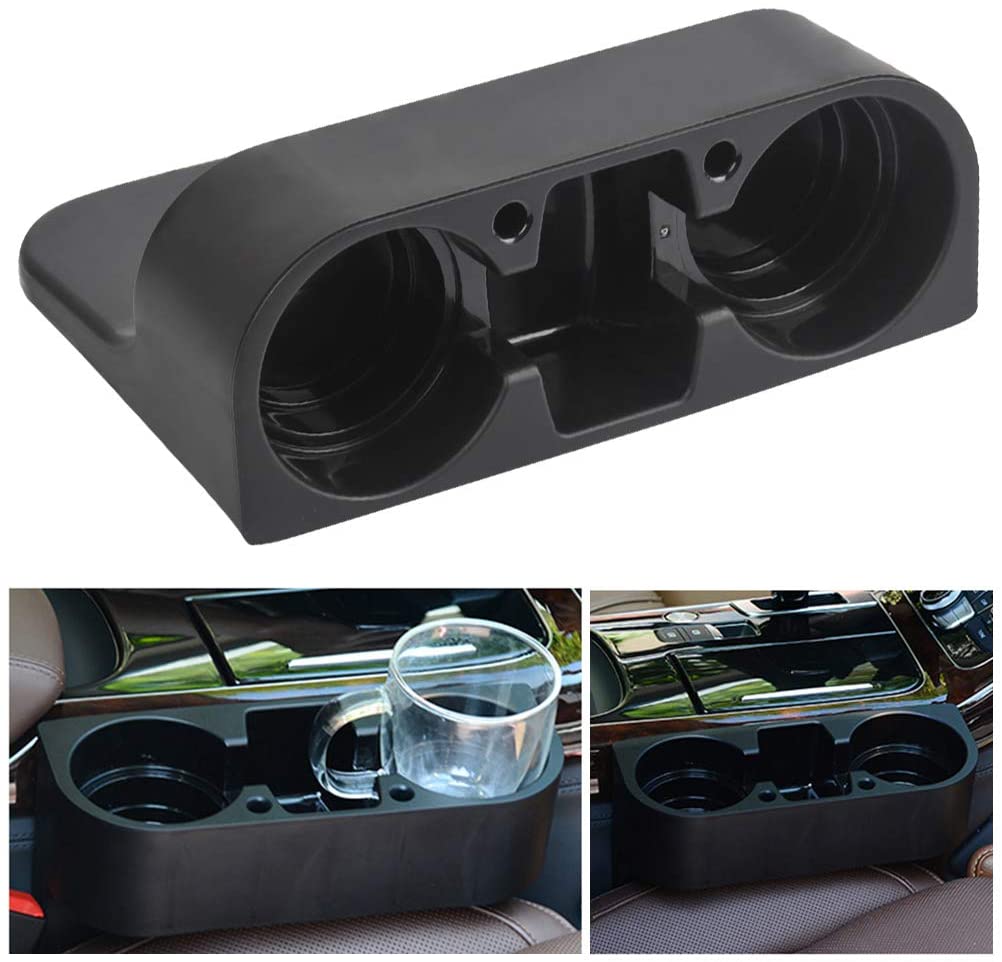 Suitable for a variety of bottle sizes
The depth of the hole is 60mm. The interior of the black cup holder includes four sizes of cup-bottom diameter from top to bottom, namely 88mm, 85mm, 75mm, and 69mm, which can hold various beverages while preventing them from shaking and leaking.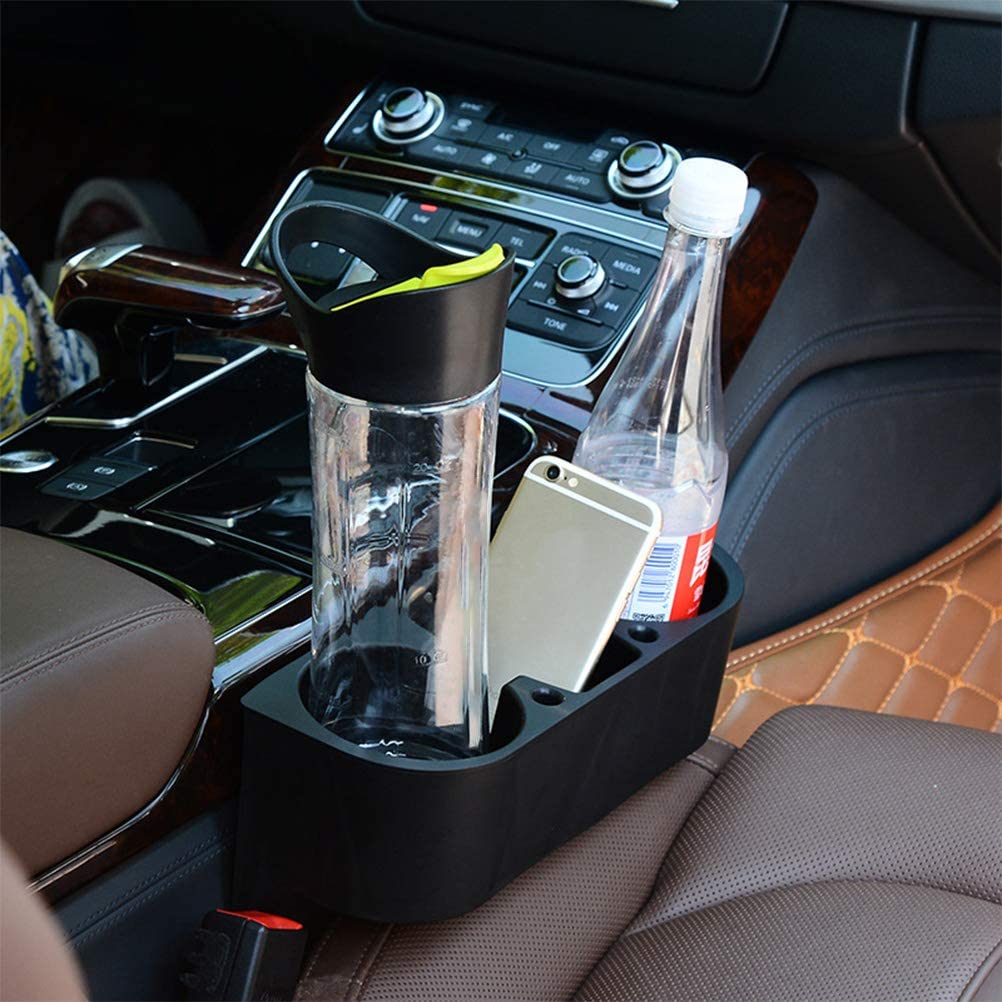 Unique Design
The 90 * 60mm square frame in the center is meant to retain tiny objects such as phones, chargers, headphones, cigarettes, and so on, allowing you to keep your car neat. And it has two pen holes to help you find your pen easily.