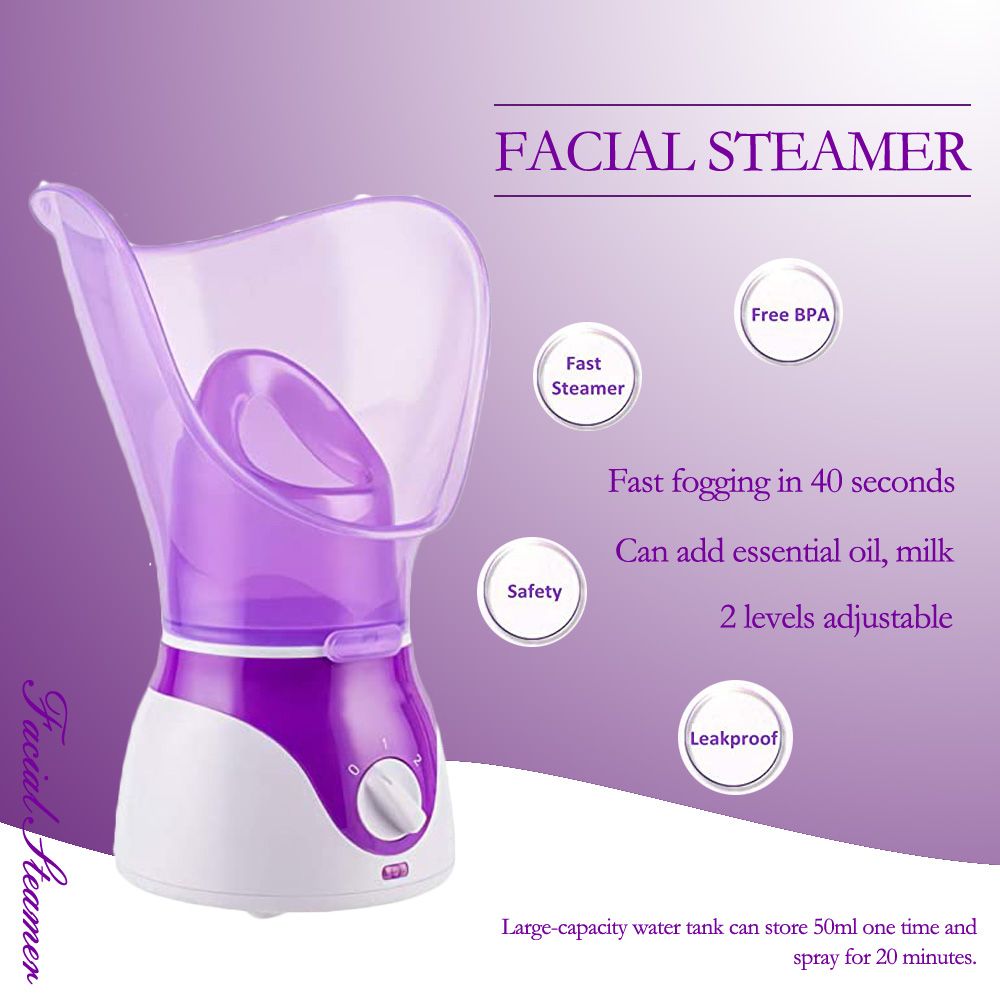 PROFESSIONAL FACIAL STEAMER
Stylish & exquisite premium quality steamer offers spa steam treatment at home. Features PTC heat conductors for fast conversion of water into nano-ions. Do deep cleaning & hydration for soft, smooth & glowing skin.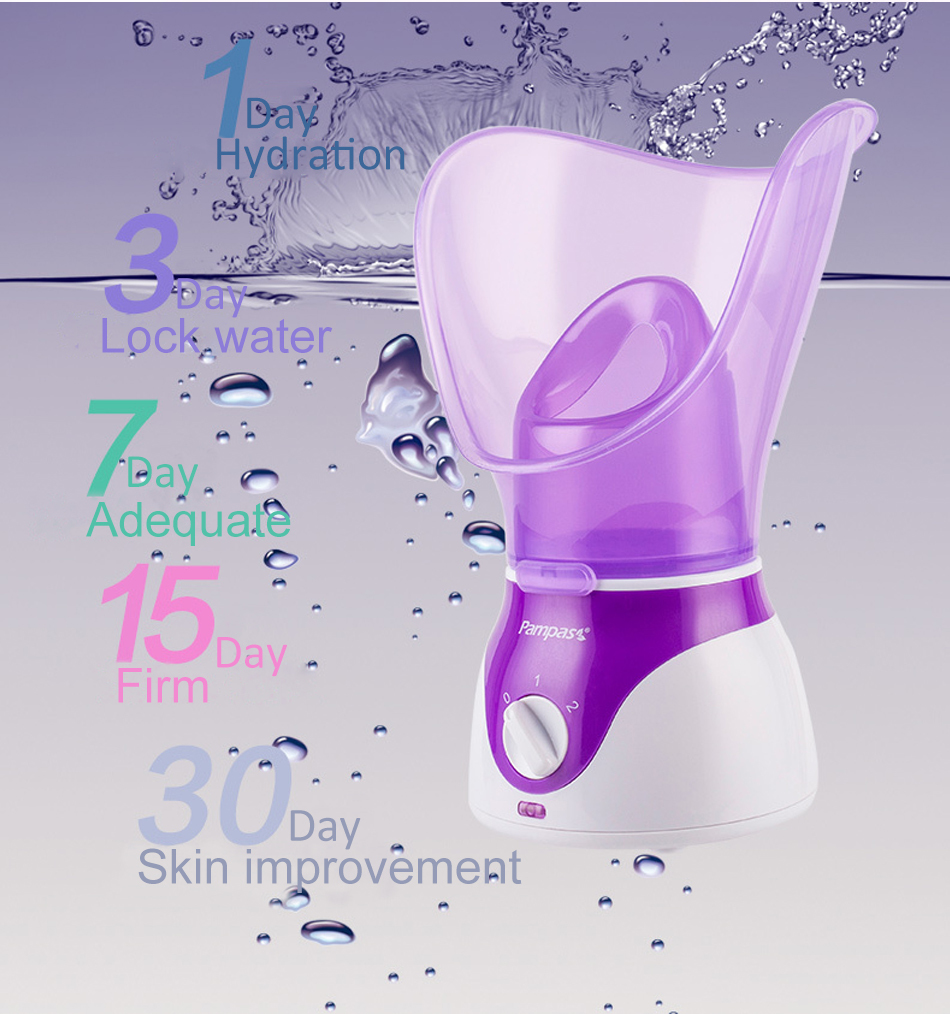 50 ml WATER CAPACITY
It holds at least 50 ml of water to steam your face. This water amount is enough to keep the facial steamer running non-stop for at least 15 minutes. You can switch it off in the middle as per your convenience.
ALL-IN-ONE STEAMER
Good for facial spa & health purposes. Allows adding essential oils, milk, fruit juice etc for better results. Promotes blood circulation & helps in unblocking nose, throat and chest during allergies, a cold or a sinus infection.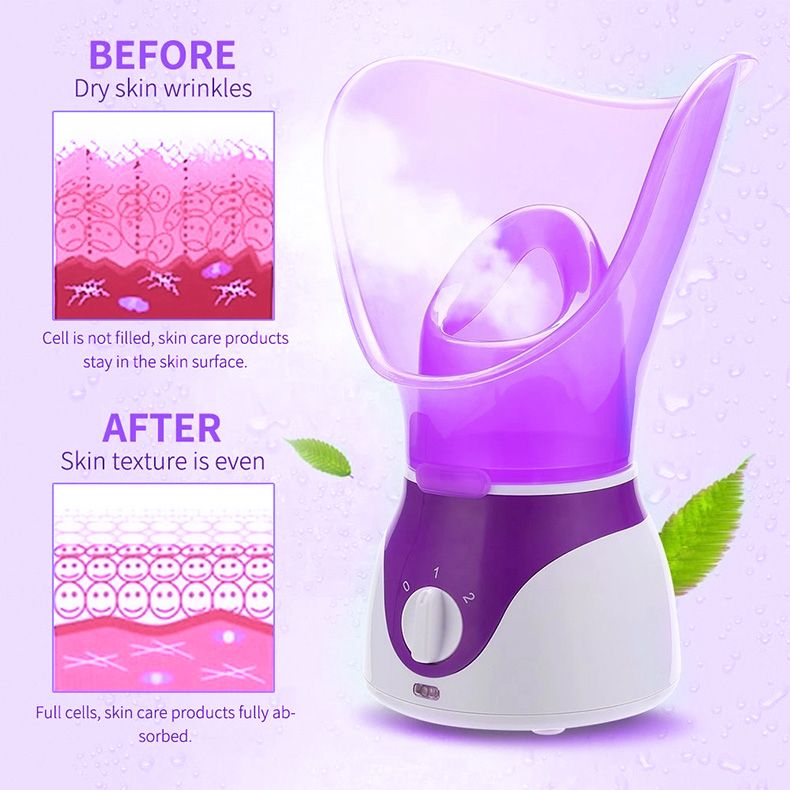 MULTI PARTS FOR MULTI FUNCTIONS
3 attachments; large size facial attachment with smooth edges are provided for the facial sauna, nasal steamer for cold and congestion relief. While an aroma tray is provided for a convenient aromatherapy treatment.
EASY CONTROL
Easy settings with LED indicator light give you total control. Features an adjustable steam level 0/1/2 switch for having personalized & convenient steam treatment. You can add an inhalant to the steamer for instant results.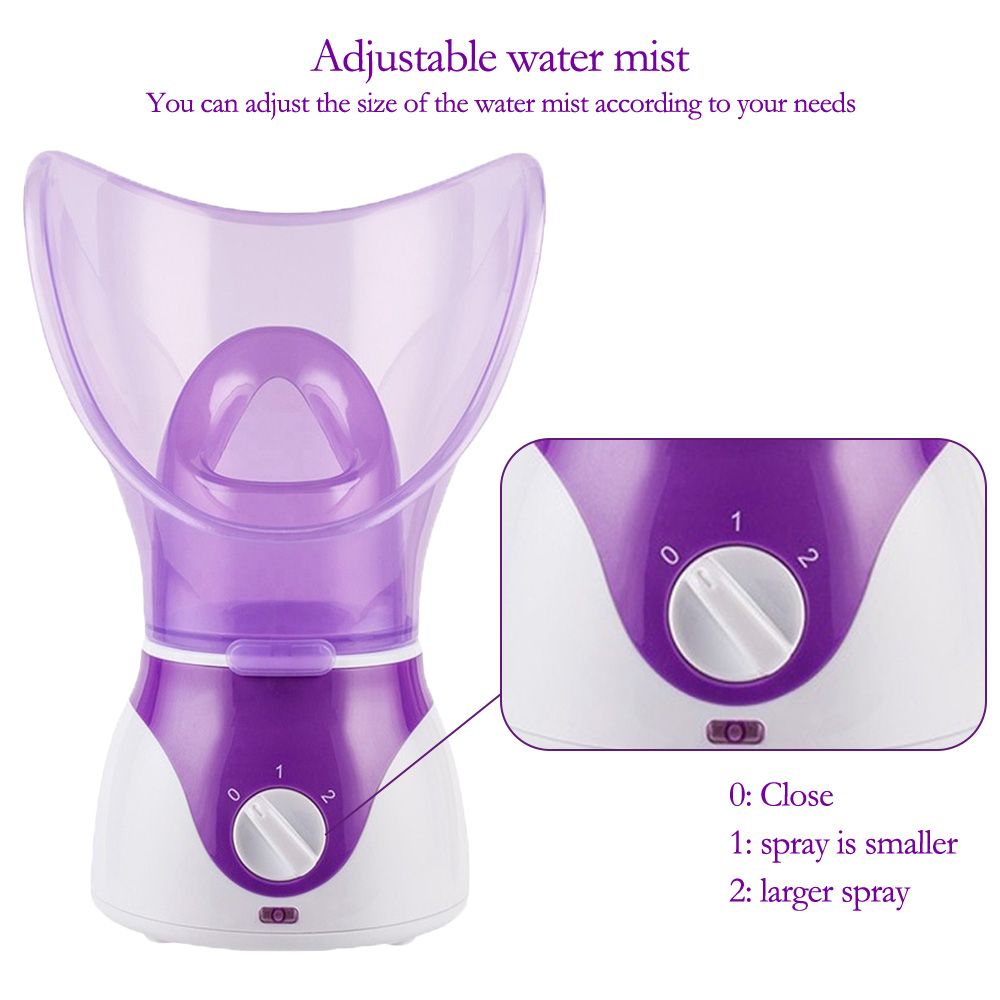 SAFE & EASY SETTINGS
Pretty much easier & safe to use. As an overheating protection device, it is prevented from dry burn. It means it will be turn off automatically when there is no water in it. Use it from a 15 cm distance for the best results.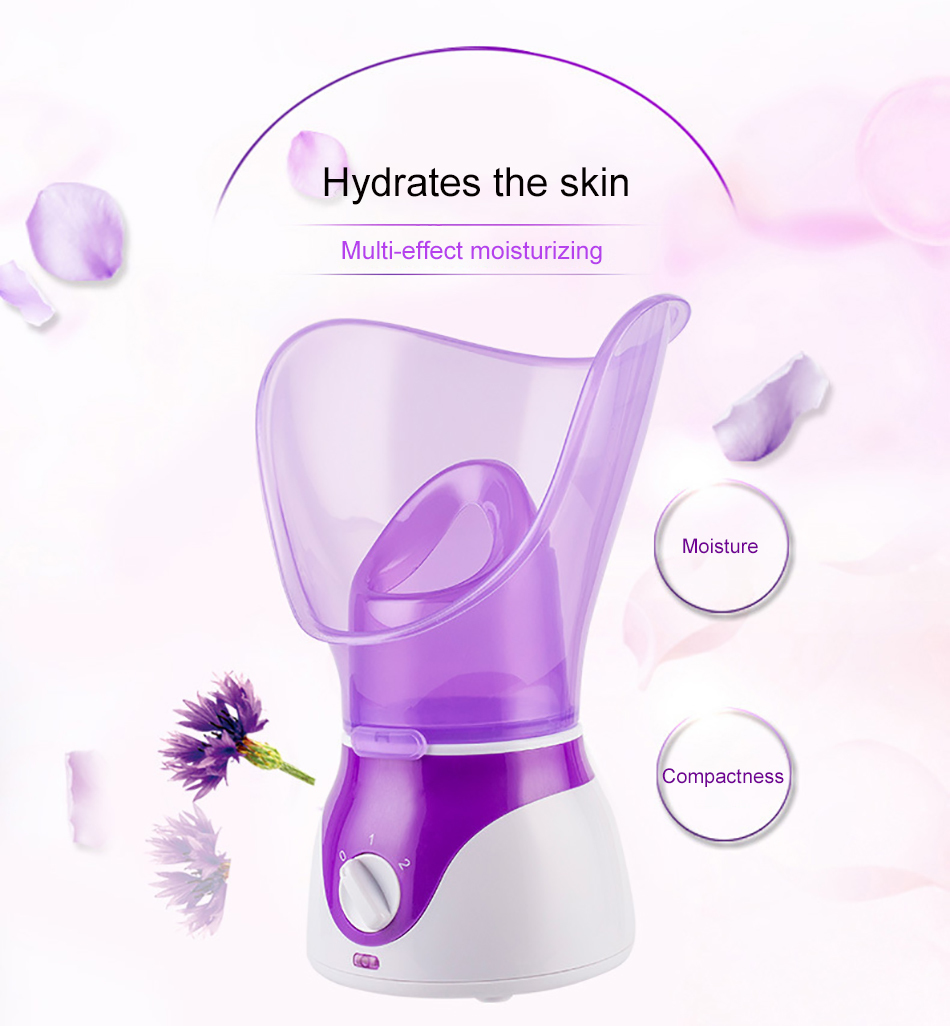 FOR FAMILY USE
It is a good choice as it helps you care for your skin and prevents allergies. It can be used by elders, adults and children as per their needs. They can use it daily for face care without worrying about maintenance of it.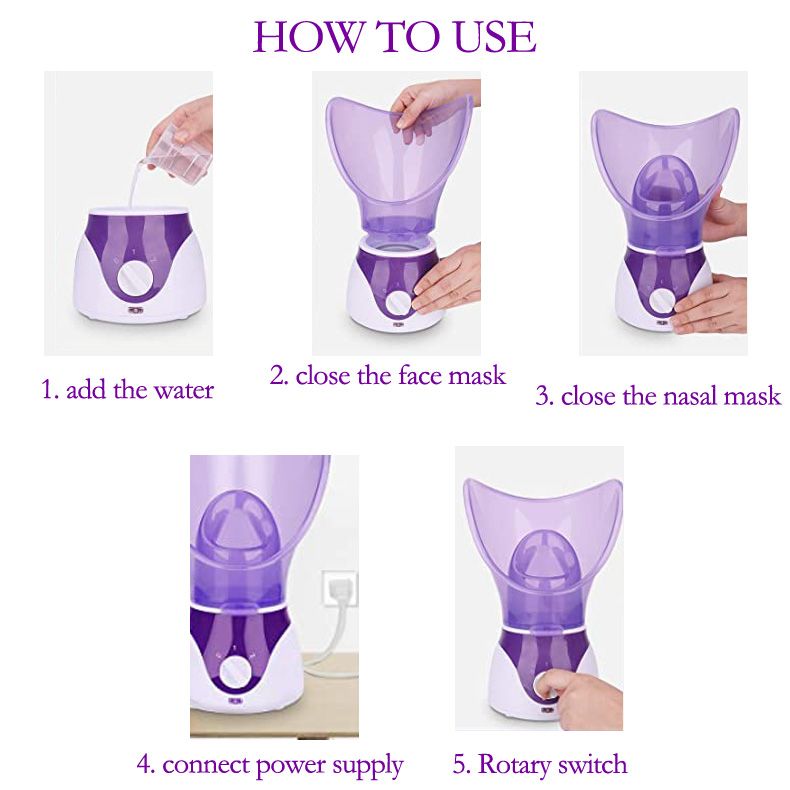 Introducing the latest Facial Steamer- the newest, stylish and exquisite craftmanship designed to perfectly clean your skin and allergies treatment. This new Sauna system contains everything you are looking for. It comes with a PTC heating system for producing a warm steam sauna quickly. While a nasal cone is included for concentrated steaming during cold, flu, bronchitis, sinusitis, laryngitis, and other health conditions. This is the best natural solution to prevent allergies its steam restores enough moisture into the respiratory tract and lungs. A short 5- to 15-minute treatment gives you clear nasal and throat passages.