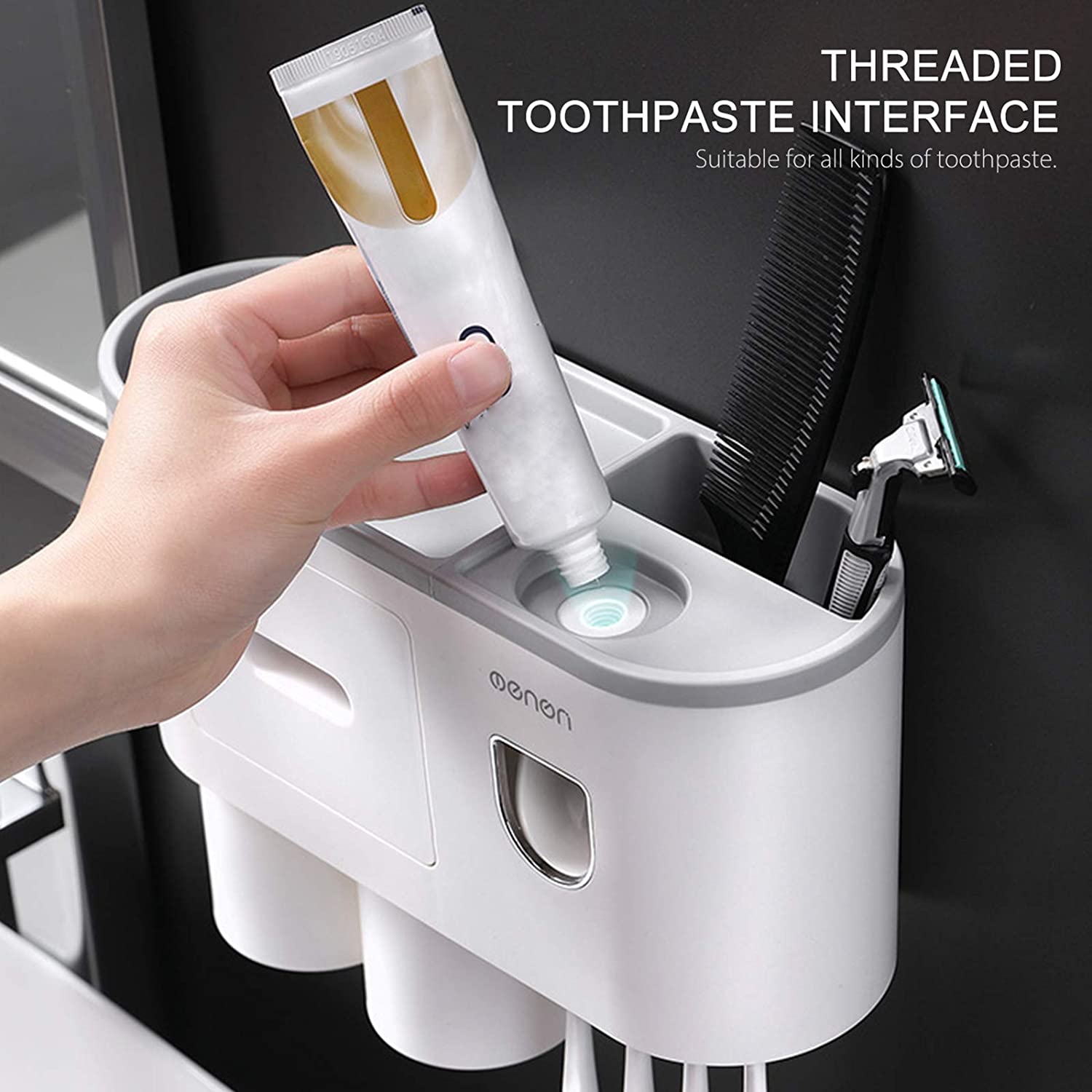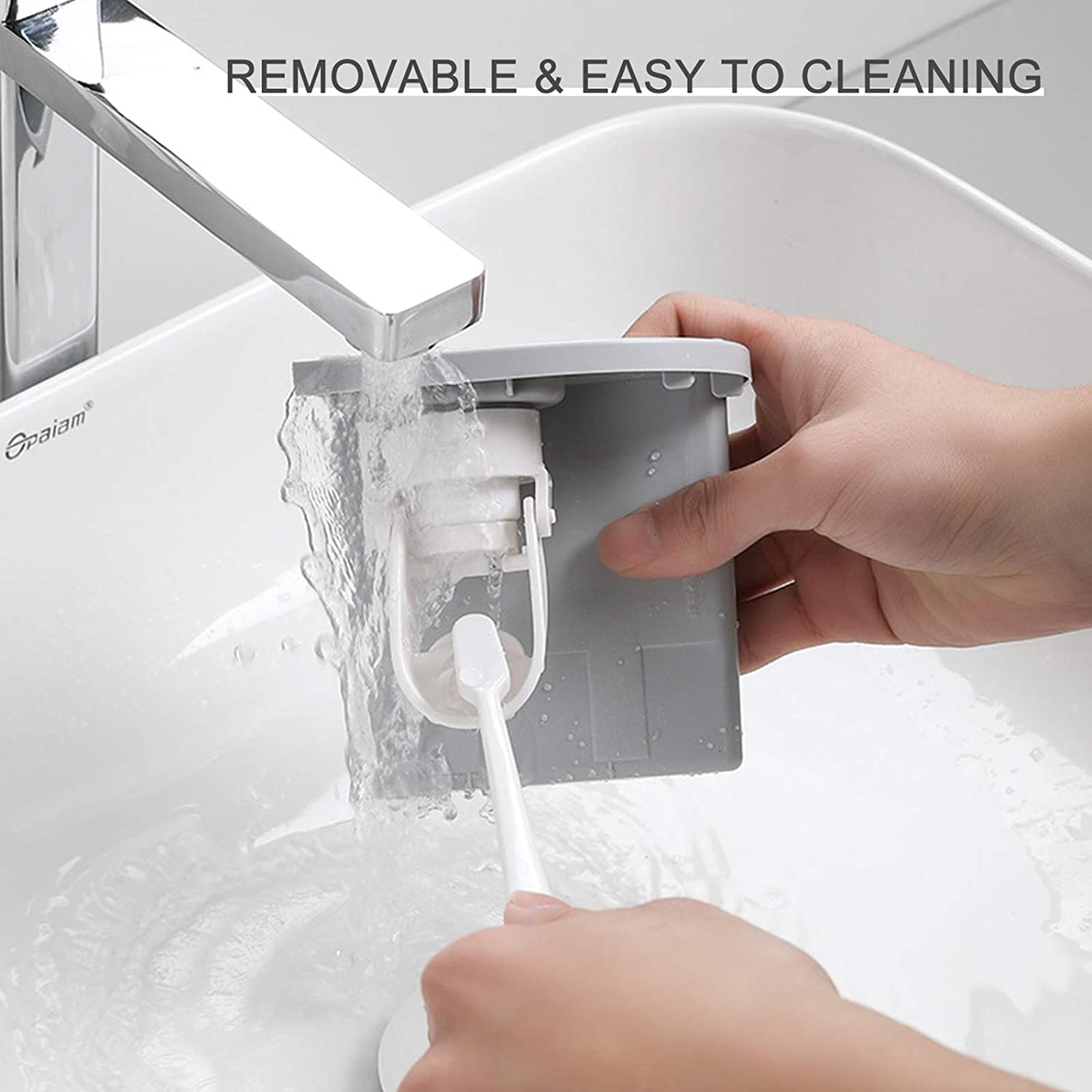 Large Space-Toothbrush rack with Drawer, and top platform for holding toothbrushes and cups, top compartments, and a drawer for storage other things, which helps to have less clutter on the counter.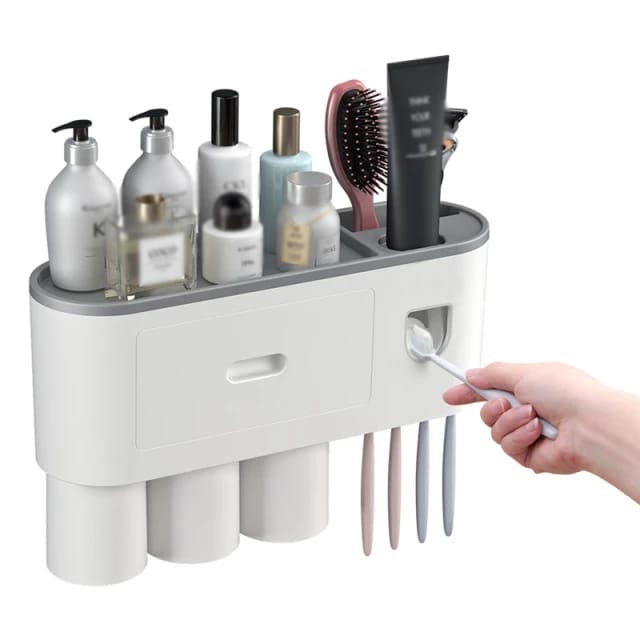 Magnet Design-Reinforced magnet ensures the cups are securely attached to the toothbrush rack, you don't have to worry about the cup falling.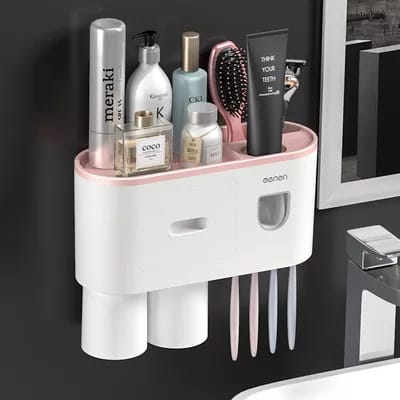 Useful-With automatic toothpaste dispenser, which squeezes out a certain amount of toothpaste you need, preventing the waste of toothpaste.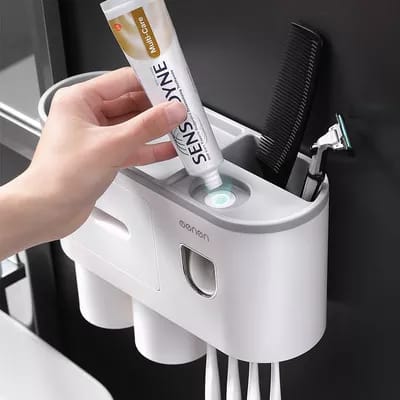 Easy Installation-Toothbrush rack is easy installation without damaging the wall, and durable no trace sticker for long life use.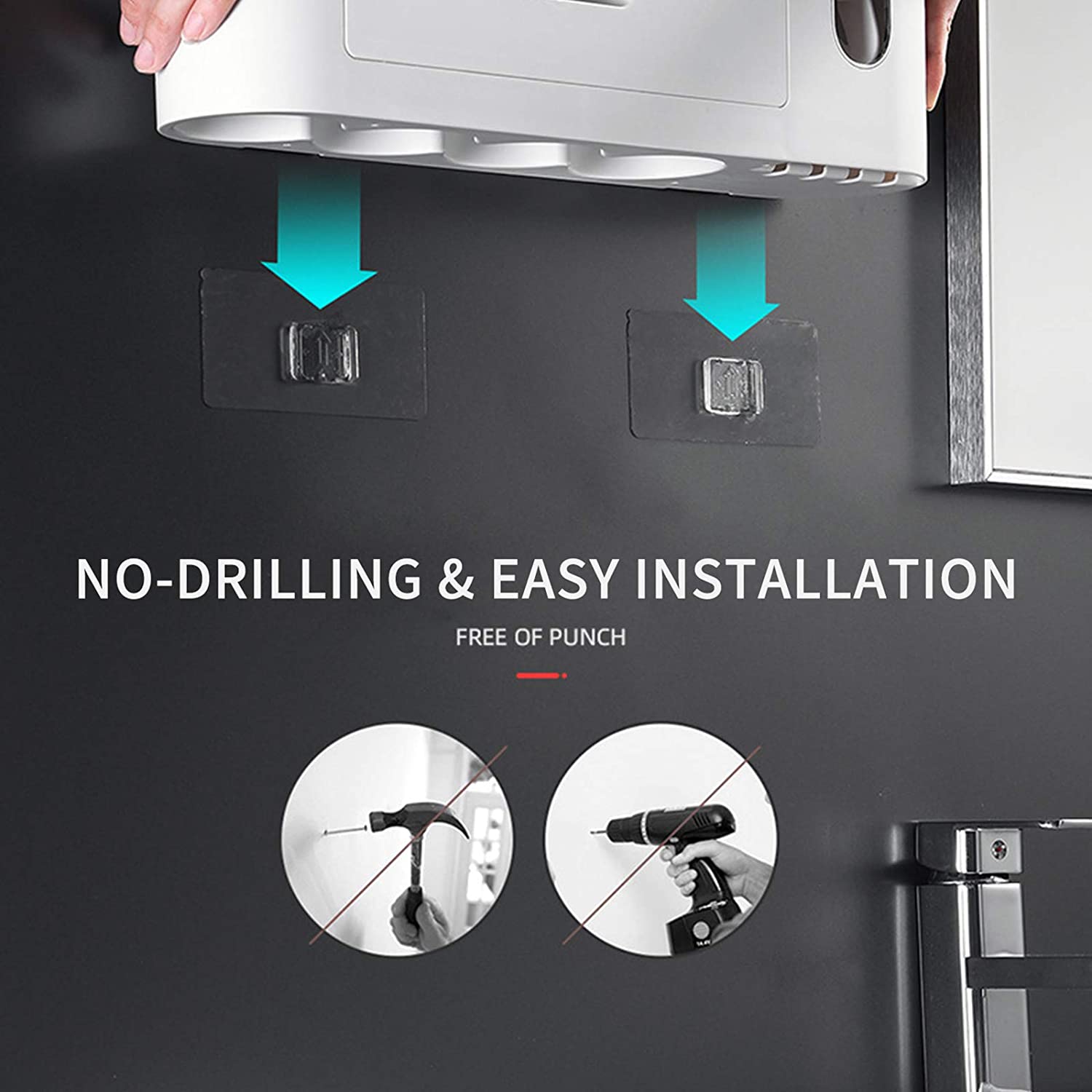 Upside-down Cup-The cup can be placed upside down for drainage, and the water stains in the cup can be quickly dried.